Grove

Players



A Community Theatre in Downers Grove, IL




Since 1936


PO Box 92 | Downers Grove, IL 60515 | 630-415-3682 | ​dgroveplayers@gmail.com


Performances are held at

Lincoln Center 935 Maple Ave, Downers Grove, IL 60515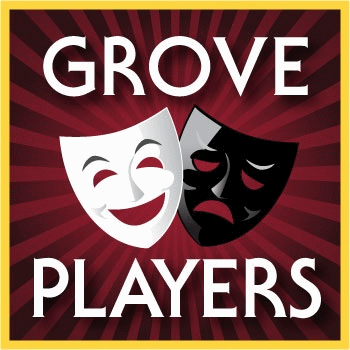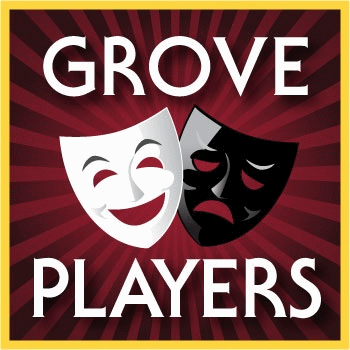 Proud Member of: In Association with:
November 11,12,13 and 18,19,20
Friday and Saturday at 8 pm
Sunday at 2 pm.
CAST of CHARACTERS
Stage Manager (M/F) 40s-60s The omniscient, whimsical narrator describes the daily lives of the citizens living and dead in Grover's Corners, NH.
Doc Gibbs (M) 40s-50s Grover's Corners only doctor. Loves small town life.
Joe Crowell, Jr. (M) (pre-teen-teen) Delivers the weekly Sentinel newspaper. Two scenes.
Howie Newsome (M) (any age) Eternal optimist. Delivers milk his entire working life. Rather obsessed with weather.
Julia Gibbs (F) (40s) Wife and mother to the Gibbs family. Dreams of seeing Paris.
Myrtle Webb (F) (40s) A practical, no nonsense woman. Somewhat superstitious. Wife to Charles Webb. Doting mother to son Wally and older sister Emily.
George Gibbs (M) (mid-20s) Was the star H.S. baseball player. Loves and marries Emily.
Rebecca Gibbs (F) (pre-teen or teen) Precocious. Thrifty. Smarter than older brother George.
Wally Webb (M) (pre-teen) Younger brother of Emily Gibbs. Two scenes.
Emily Webb (F) (mid-twenties) Smartest girl in her class. Lifelong crush on George Gibbs.
Professor Willard (M/F) (30s-60s) Proud, pedantic academic. Thrilled at the chance to deliver historical research on Grover's Corners.
Charles Webb (M) (40s-50s) Editor of the Sentinel. Compassionate, opinionated husband to Myrtle. Father to Emily and Wally Webb.
Woman in the Audience (F/M) (any age)
Wealthy influential citizen. One line.
Simon Stimson (M) (30s) Congregational Church choir director. "Troubled". pessimistic about life.
Mrs. Louella Soames (F) (40s-60s) Town gossip. One scene.
Constable Warren (M) (30s-60s) Good natured. Worries about citizens well-being.
Si Crowell (M/F) (teen) Younger sibling of Joe, Jr. Takes over paper route one scene.
Sam Craig (M) (30s) Left Grover's Corners to go West. Returns for cousin Emily's funeral.
Joe Stoddard (M) (50-60) Town undertaker. Conducts Emily's funeral.
Theatre productions are at The Lincoln Center located at 935 Maple Ave, Downers Grove, IL.
We are on the third floor, which is elevator accessible.
Typically performances are 8pm Friday and Saturday, 2pm Sundays.
The lobby Box Office opens 1 hour before curtain, and the house opens 30 minutes before curtain. Seating is general admission.
​
We look forward to seeing you!
There are several easy ways in which to get tickets for a Grove Players production,
beginning approximately four weeks before a show opens.
​
Purchase tickets online using Brown Paper Tickets click here

Purchase ticket at the door the night of performances - walk-ins always welcome
​
Ticket prices ; .Adults $20, Students & Seniors $17 Tickets can be paid for by cash, credit card, or check. Checks made payable to "Grove Players."
Ask about a season pass! Get a discount with early seating at all our shows.