Grove

Players



A Community Theatre in Downers Grove, IL




Since 1936


PO Box 92 | Downers Grove, IL 60515 | 630-415-3682 | ​dgroveplayers@gmail.com


Performances are held at

Lincoln Center 935 Maple Ave, Downers Grove, IL 60515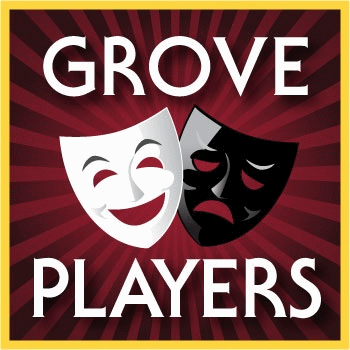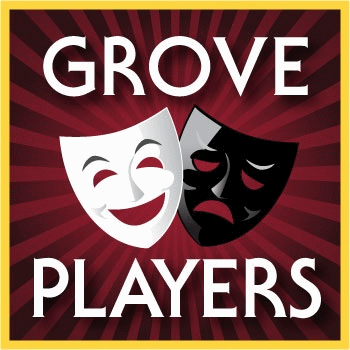 Proud Member of: In Association with:
SHOW CANCELLED DUE TO COVID. SO SORRY FOR ANY INCONVENIENCE. Please email us if you need a refund, or let us know if you would like to donate your refund to Grove Players.
​
Courtney Elliott (Suzanne)

Sandra Gagliano (Sagot)

April Noel (Germaine)

Christopher Cavanaugh (Visitor)

Thomas Gall (Einstein)

Gary Murphy (Freddie)

Peter Lopatin (Schmendiman)

Thomas Rieser (Gaston)

Michael Surles (Picasso)
​
Director - Hilly Doyle

Stage Manager - Vicki Shargo

Lighting-Becky Lange

Producer-Rusty Steiger
​
​
​
Theatre productions are at The Lincoln Center located at 935 Maple Ave, Downers Grove, IL.
We are on the third floor, which is elevator accessible.
Typically performances are 8pm Friday and Saturday, 2pm Sundays.
The lobby Box Office opens 1 hour before curtain, and the house opens 30 minutes before curtain. Seating is general admission.
​
We look forward to seeing you!
There are several easy ways in which to get tickets for a Grove Players production,
beginning approximately four weeks before a show opens.
​
Purchase tickets online using Brown Paper Tickets click here

Purchase ticket at the door the night of performances - walk-ins always welcome
​
Ticket prices ; .Adults $20, Students & Seniors $17 Tickets can be paid for by cash, credit card, or check. Checks made payable to "Grove Players."
Ask about a season pass! Get a discount with early seating at all our shows.