Grove

Players
A Community Theatre in Downers Grove, IL
Since 1936
PO Box 92 | Downers Grove, IL 60515 | 630-415-3682 | ​dgroveplayers@gmail.com



Performances are held at

Lincoln Center 935 Maple Ave, Downers Grove, IL 60515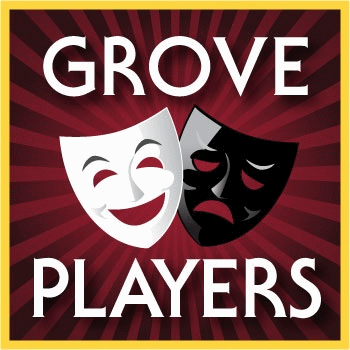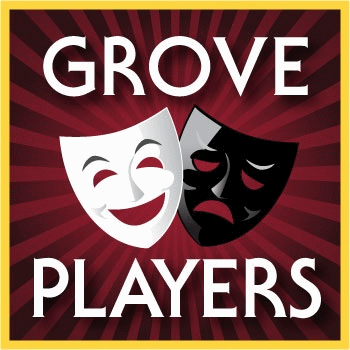 Proud Member of: In Association with:
Cast and show info:
The Curious Savage walks us through the story and hijinks of the recently widowed Mrs. Ethel Savage and what she intends to do with her late husband's estate.
​
The story also gives a glimpse of what it can be like to struggle with varying types of mental illness and distress, while encouraging us to never give up hope, give up on any of our "foolish dreams."
​
Join Grove Players as we return to the stage with John Patrick's The Curious Savage, and take in story filled with some tears, lots of laughter, and endless opportunities for introspection.
Cast:
Mrs. Savage - Rima Sabal
Fairy - Courtney Elliott
Florence - Alicia Cuccia
Hannibal - Alejandro Herrera
Jeff - Jack Burr
Mrs. Paddy - Vicki Shargo
Titus - Chuck Salvatore
Lilly Belle - Adele Watel
Samuel - Jason Griffin
Miss Willie - Mara Hoyt
Dr. Emmett - Diana Oshiro
​
Asst Director - Becky Lange
Director - Nat Garofalo
​
Performances will be held at the Lincoln Center 935 Maple Ave, Downers Grove, IL
Show dates are Nov. 5th, 6th, 7th, 12th, 13th, and 14th.
Friday Saturday performances house opens at 7 and curtain goes up 8. Sunday matinees house opens at 1 and curtain goes up at 2.
Tickets can be bought at the box office on the day of the performance or online at www.groveplayers.org (the online box office will be open October 8th.)
PLEASE NOTE that at this time per the Lincoln Center audience members will be required to wear masks at all times while in the building and during the performance.
If you have any questions please reach out to the Grove Players executive board at dgroveplayers@gmail.com
2021 Historian of the Year
D.G. Historical Society Names G P's Marilyn Ludwig 2021"Historian of the Year"
Talking about dead people has been a significant part of Grove Players member Marilyn Ludwig's involvement in theater and drama. The dead people she talks about are some of Downers Grove's early residents who are buried in the town's Main Street Cemetery.
Ludwig, a beloved Downers Grove teacher, author, director, and historian, has spoken of many of the cemetery residents for the past seven years. That's because she coached Herrick Middle School Drama Club students in portraying some of them as part of the Downers Grove Historical Society's (DGHS) fall "Living Cemetery" event.
Her work related to the Living Cemetery program is one of the main reasons she has been chosen for the Downers Grove Historical Society's 2021 "Historian of the Year" Award, an honor she richly deserves, according to DGHS President Liz Chalberg and the Living Cemetery event coordinator, Lois Sterba, along with the rest of the DGHS award committee.
"The Historian of the Year Award was created in 2013 to recognize those who have significantly promoted and preserved Downers Grove History" Chalberg commented. "Marilyn, who is a member of the Historical Society, has impressively met this criteria mainly by faithfully having provided for seven years now a wonderful cast of young people for the cemetery portrayals," Chalberg said.
Her students have done a wonderful job," Sterba added; "they complemented the efforts of the adults involved because Marilyn prepared them so carefully."
Ludwig, a former teacher with a theater background, which includes work in various areas for Grove Players, the village's community theater, was able to combine her education and drama interests at Herrick. There, she directed the Drama Club after-school theater program for thirty years.
When the Living Cemetery program, begun in 2012, was in need of more volunteers a year later to portray the residents laid to rest there, Sterba reached out to Herrick for help, and was told about Ludwig. She contacted her to see if any of her students might be interested in being involved in the cemetery event.
They were, so Sterba provided Ludwig with the names of the early settlers whose lives could be covered, as well as information about them. Much of that material is available in "Voices That Are Gone," a guide to the cemetery that was written by Historical Society members Phyllis Betenia, Montrew Dunham, and Carol Wandschneider in 2005, and to which Sterba has since added additional information.
Ludwig made that research material available to her students early each fall so those willing to participate had time to review the information and then choose the person she or he was most interested in portraying.
"During regular Drama Club meetings," Ludwig commented, "we worked in small groups, giving each other feedback. There were no scripts and next to no memorization involved. Students learned about their person and created their own impression of him or her."
Not only did Ludwig and her students learn how to make the delivery of each early resident interesting, they also worked on remaining "in character" while interacting with audience members.
"As part of our final club meeting," Ludwig explained, "we had a simple dress rehearsal." First, students had to hurry and get into costume. "With the exception of boys' pants, shoes, and a few borrowed items," she said, all of the "costumes" – from bonnets and cloaks and hats to dresses and vests and more - were hers.
"Then the big day arrived," Ludwig said. "Rain, shine or snow, students arrived in costume, nervous until they faced their first audience. Then there was simply no time for nerves."
"Being involved in the Living Cemetery event was a rewarding experience for my theater students," Ludwig stated, "in that it gave them a chance to practice their craft, as well as providing camaraderie and an exercise in cooperation." It was also another opportunity for them to interact with the public; "It was always important to me that Drama Club reach out to the community, as we did with many park district, village, and library events throughout the years," Ludwig commented.
Assuredly, all those years' worth of student participants will always fondly remember Marilyn Ludwig, their history-promoting drama teacher, director, mentor and friend, who said she will certainly never forget a single one of them.
Ludwig has done such a good job of immortalizing the Living Cemetery event that even those who haven't participated as actor or audience can feel as though they have. They need only read her middle grade/young adult novel, The Ghost of a Tree Remembered. Ludwig, a member of the Society of Children's Book Writers and Illustrators (SCBWI), has written ten novels so far. Most are historical fiction for middle grade and young adult students, and include some mystery, adventure, or fantasy.
The Ghost of a Tree Remembered, written in 2017, involves time travel for two young present-day Living Cemetery participants. In this novel, just before the cemetery event is to start one year, students Liz and Nick are magically transported back in time to 1863 Downers Grove, where their adventure begins.
All the elements of a good story are present – likable characters, some magic and mystery, and a dramatic plot, along with the bonus of carefully researched local history for Downers Grove residents. The inclusion of information on the Underground Railroad and the Civil War background increase the story's level of appeal to adults as well as to younger readers.
The numerous historical details imbue the book with a lot of period authenticity, one of which is mention of a game from that period, shared by noted UGRR expert Glennette Tilley Turner of Glen Ellyn. For the much-appreciated help with her research that Ludwig received, she thanks the Downers Grove Historical Society – which, in turn, through giving her the 2021 Historian of the Year Award, thanks her for promoting and preserving Downers Grove History.
The award ceremony will be held at Lincoln Center, 935 Maple Ave., in the James Henry Breasted Auditorium, at 1 p.m. on Sat. Oct. 16. Registration is required; information on how to do so can be found on the DGHS website, www.dghistory.org.
Stay tuned to our Facebook page, and our website for exciting additional details about our return and upcoming season!
Contact Us |Grove Players | PO Box 92 | Downers Grove, IL 60515 | 630-415-3682 | ​dgroveplayers@gmail.com
@2017 Grove Players Community Theatre