Grove

Players
A Community Theatre in Downers Grove, IL
Since 1936
PO Box 92 | Downers Grove, IL 60515 | 630-415-3682 | ​dgroveplayers@gmail.com



Performances are held at

Lincoln Center 935 Maple Ave, Downers Grove, IL 60515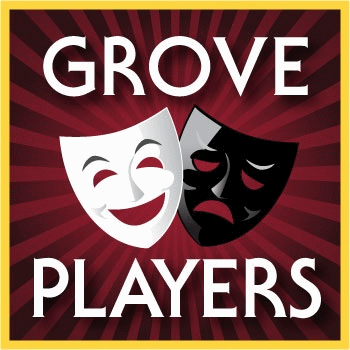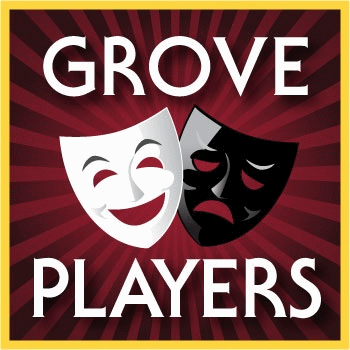 Proud Member of: In Association with:
Auditions:
The Curious Savage
​
Save the Date(s)
Saint Andrews Episcopal Church - Downers Grove
Sunday August 22nd 2PM - 5PM
​
Monday August 23rd 7-10PM
​
Performances:
Nov 5th, 6th, 7th, 12th, 13th & 14th
​
Characters 6F & 5M

Florence Williams: (20s-40s) The elegant "mother" of The Cloisters, she believes she has a five-year-old son named John Thomas; in fact, John Thomas is a doll. During Mrs. Savage's stay at The Cloisters, Florence believes that John Thomas has the measles.

Fairy May: (early 20s) Fairy is a compulsive liar who is obsessed with having others love her. She is unkept throughout the play, but believes herself to be stunningly beautiful. She is also very childlike, behaving and speaking in the tone of a six-year-old.

Jeffrey: (20s-30s) Once a military pilot, Jeff was shot down in the war, surviving a crash that killed all his men. He now believes that he has a scar on his face, which he constantly hides from others. He plays the piano, but is too shy to do so around other people. He is also married to Miss Willie, but does not remember that he is, due to the crash. Miss Willie works at the Cloisters in the hopes that one day her Jeffrey will remember her.

Hannibal: (20s-40s) Hannibal, once a statistician, was fired and replaced by an electronic calculator. He has then taken up the violin, which he wrongly believes he can play beautifully. He is a kind man with a vast array of knowledge stored in his sometimes sarcastic head.

Mrs. Paddy: (40s-50s) Mrs. Paddy paints with the quality of Hannibal's violin playing. She paints only seascapes, which strikes Hannibal as "odd, because she's never seen the ocean." The other patients say that Mrs. Paddy stopped talking when her husband told her to "shut up" one day, and she hasn't spoken since. She only speaks to announce what she hates. She hates "everything in the world." Her main lines are lists of random things she hates, strung together loosely alphabetically. Her tirades are ignored by the other characters. She has given up electricity for Lent and turns off all the lights multiple times throughout the play, causing mayhem.

Titus: (30s-40s) He is the eldest step-son of Mrs. Savage. He has been sent so many threatening letters that he is listed by Western Union as a "tangible asset"; Titus is the least popular senator in congress. He is sober, humorless, and direct. Titus also has a temper that tends to come out most when dealing with his mother.

Lily Belle: (20s-30s) Lily Belle, the middle step-child, was once married to a Slovak prince, and has remarried five times since then. A celebrity heiress, she is arrogant, chic, and self-assured. She is also very selfish and is constantly putting forth the effort to make sure others are respecting her. When Lily Belle first met Ethel, she bit her new stepmother's finger and has promptly been just as vicious ever since.

Samuel: (20s-30s) The youngest step child of Ethel, Samuel has the distinction of being the judge with the most overturned decisions in the U.S. He walks in the shadows of his siblings, offering a sassy, short comment every once in a while, only to be shot down.

Mrs. Ethel P. Savage: (60s-70s) Referred to as "Mrs. Savage" for the majority of the play, she is a witty, kindhearted, blue haired woman with a shifted viewpoint of humanity. The events of the play are centered around her and her decision to hide the money which she has inherited from her late husband from her greedy stepchildren, to give away to those less fortunate or to fulfill others' random, yet important lifelong dreams. She dislikes her stepchildren, but learns to love the residents of The Cloisters, accepting their own realities and delusions with an open-mindedness that others on the outside do not.

Dr. Emmett: The staff doctor for this wing of The Cloisters, Dr. Emmett is kind, warmhearted, and he works hard to help his patients.

Miss "Willie" Wilhelmina: Miss Willie is an administrative assistant and nurse. She is married to Jeff, but struggles to pretend not to be because he doesn't remember her. She occasionally calls Jeff her pet name "Bingo." He is the reason she is working here, but she is nonetheless extremely kind and understanding towards all the residents of The Cloisters
Side1
Hannibal, Fairy,
Florence, Jeff,
Mrs Paddy, Miss Willie
Side2
Fairy, Willie,
Hannibal, Florence
Jeff
Side3
Titus, Samuel
Lilly Belle, Dr Emmett
Side4
Hannibal, Fairy,
Mrs. Savage Florence
Jeff, Willie
Side5
Dr Emmett, Mrs Savage
Lilly Belle, Samuel,
Titus
Stay tuned to our Facebook page, and our website for exciting additional details about our return and upcoming season!
Contact Us |Grove Players | PO Box 92 | Downers Grove, IL 60515 | 630-415-3682 | ​dgroveplayers@gmail.com
@2017 Grove Players Community Theatre